NB:
If you experience an error when booking a spa treatment online, we ask that you contact us at spa@vestlia.no or +47 32 08 72 20 to order the desired treatment.
Welcome!
Opening hours spa
Monday-Thursday: 10.00–19.00
Friday: 10.00–20.00
Saturday: 10.00–19.00
Sunday: 10.00–15.00
Invest some time in yourself and achieve a healthier life for your body and soul. Our professional spa therapists provide everything from classical massage and skincare to beautiful aroma and clay wraps. Our amazing climate zone is a place for total relaxation and enjoyment. Here. you'll find an amazing pool, a relaxation room, a jacuzzi, a cold pool and two types of sauna.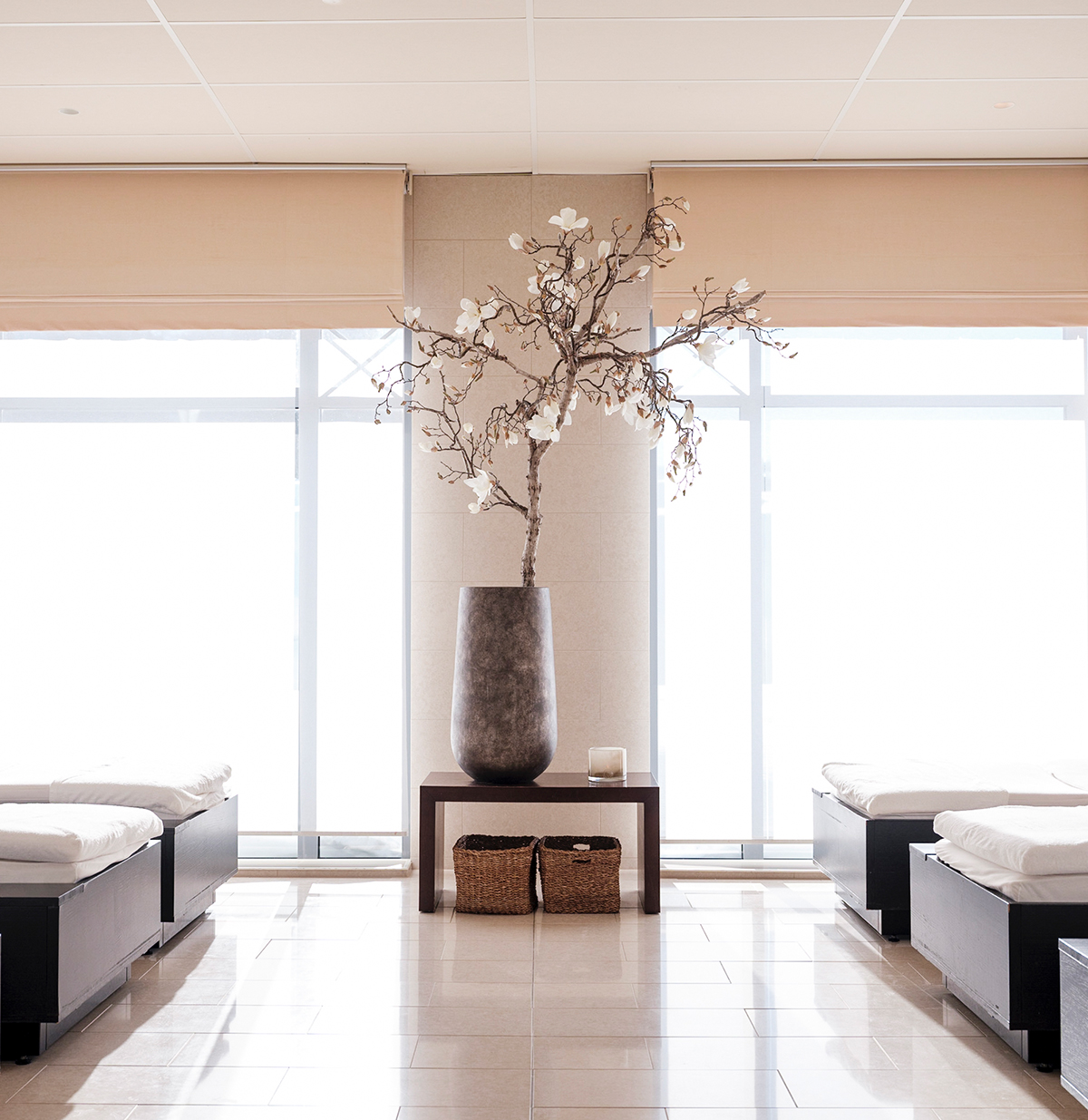 Climate zone
Welcome to a relaxing visit in our climate zone. Here you will find a pool, a room to relax, a jacuzzi, a cold pool, sauna and steam room.
SPA CUSTOMERS: Free entry to our climate zone/spa department. No need to book in advance.
HOTEL GUESTS: NOK 295,- includes the hire of a bathrobe, slippers, towel, fruit and tea. Time must be booked in advance.
OTHER GUESTS: NOK 495,- includes the hire of a bathrobe, slippers, towel, fruit and tea. We welcome everyone, but on weekends and public holidays with high traffic, priority is given to spa customers. Feel free to contact us on the same day/on the day it applies if there is available capacity.
"Spa yourself" kit: NOK 395,- includes 5 Babor products – small size.
– The age limit in our climate zone is 16 years.
– The cancellation deadline for treatments is 24 hours before the agreed appointment, otherwise the appointment will be charged in full.
– Cancellation must be made in writing by email: spa@vestlia.no