The track is open every day and it's a free activity for everyone.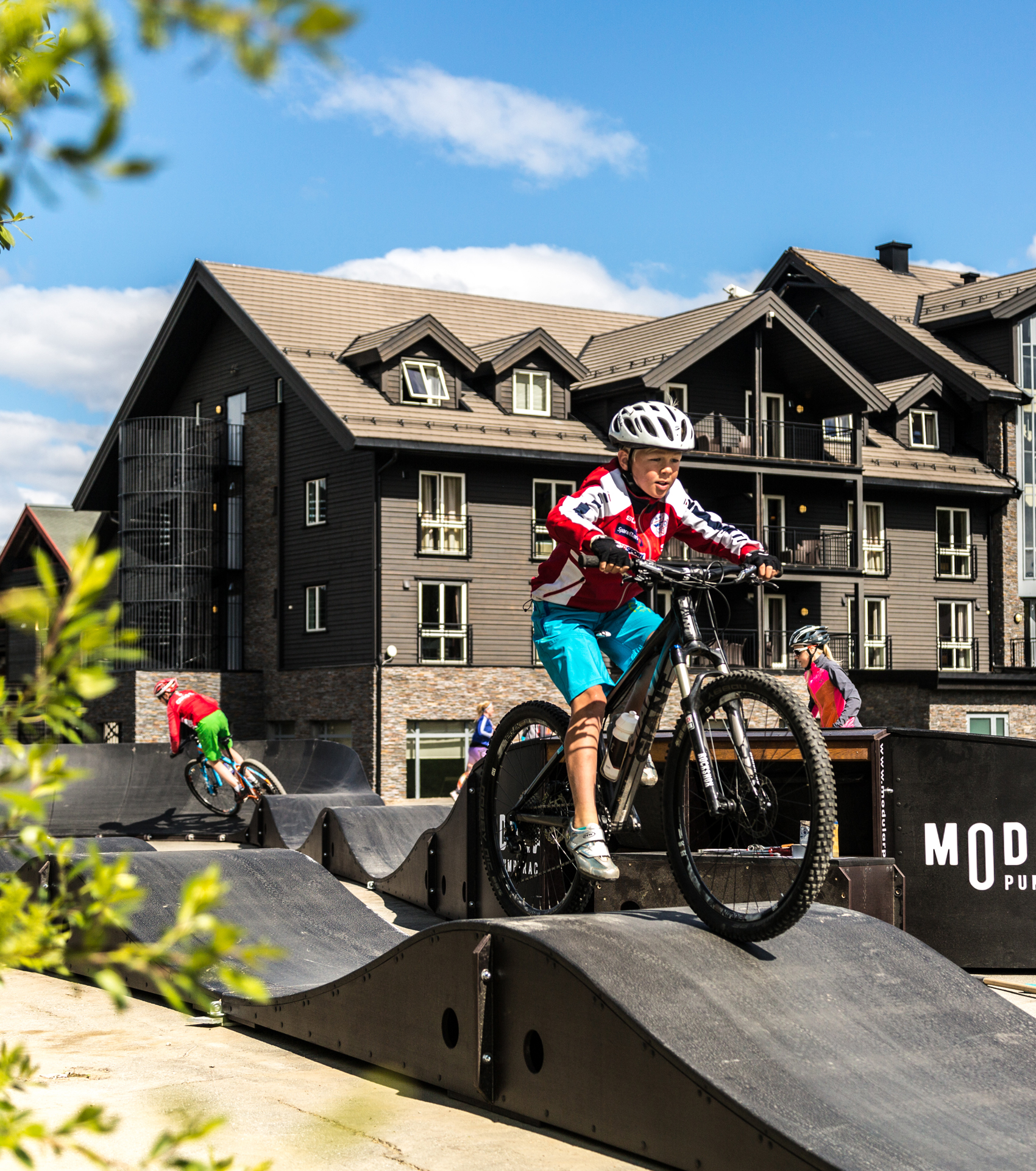 Geilo has got a brand-new pumptrack at Vestlia Resort
A pump track is a type of off-road terrain for cycle sport consisting of a circuit of banked turns and features designed to be ridden completely by riders "pumping" – creating momentum via up and down body movements. Originally, pumptracks were built of soil, sand or wood, and thus were largely limited to mountain bikes. Geilo's pumptrack is made of durable and solid composite material, and can be used by anyone, whether you prefer skateboards, blades, scooters or bikes. This greatly expands the user group, both in age and number, and unites different interests around the same track!