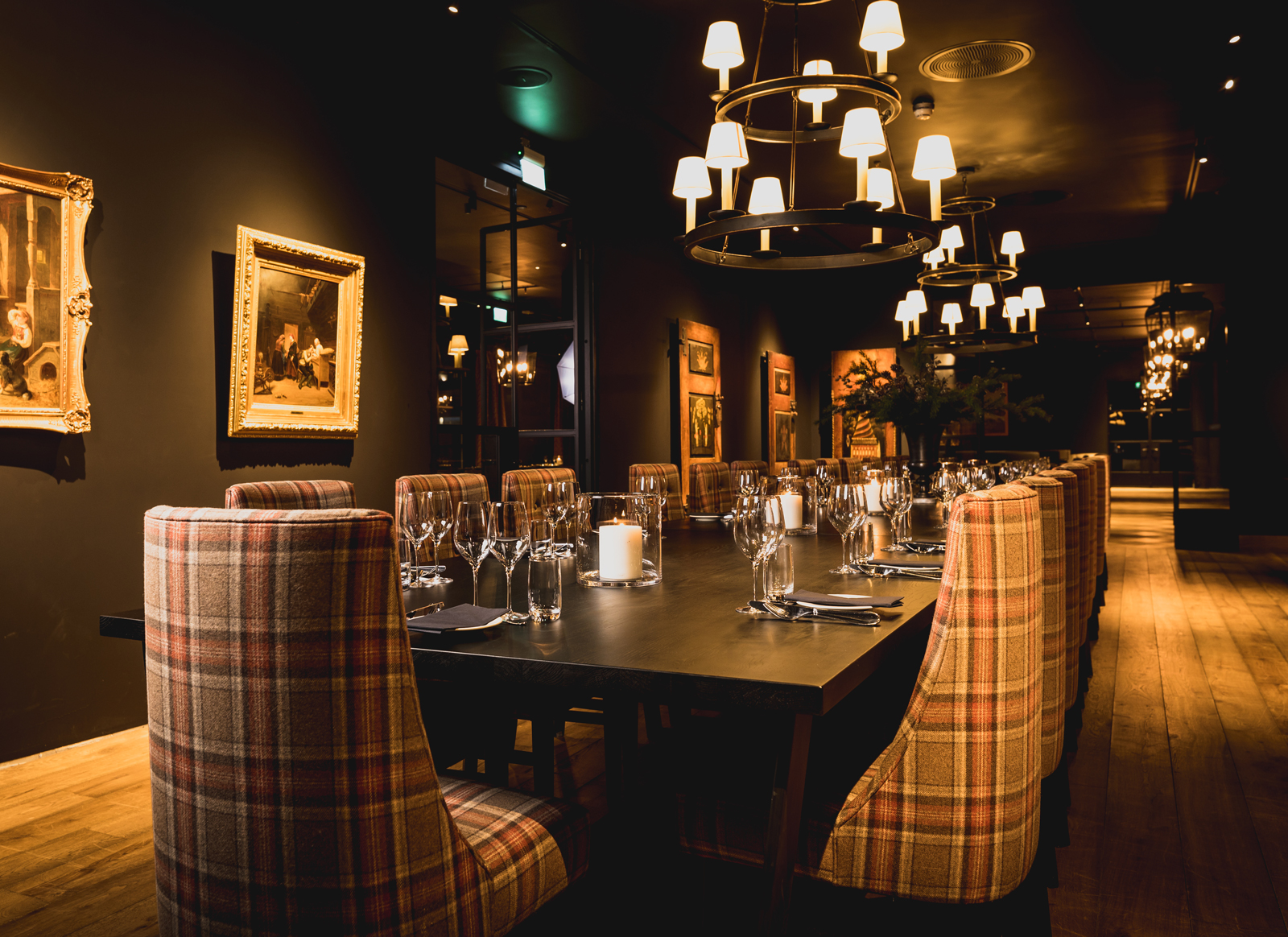 CELEBRATE THE DAY IN STYLE
Chambre séparée
For private events or larger groups, a private chamber can give a your evening the little extra. We have several rooms to choose from
Kai Fjell Hall
CAPACITY UP TO 200 PERSONS

.
The Kai Fjell Banquet Hall is perfect for weddings, anniversaries and other special occasions. The walls are adorned with beautiful paintings by the artist Kai Fjell.
The banquet hall seats 130 guests at round tables and has magnificent panoramic views of Geilo and Hallingskarvet – which form a perfect setting.
Projector and audio connection is available.
Bæra hall
Our newest Chambre séparée, Bæra Hall, is located in the restaurant and decorated with beautiful Norwegian art. The hall has room for 40 people on separate tables and 32 people on one table.
Gommostugu
CAPACITY UP TO 40 PERSONS

.
Gommostugu is a traditional Hallingstue that can be used for parties with up to 40 people. In connection with Gommustugu, we have Låven where the company can gather before dinner for a glass of champagne and after dinner for music and an open bar. All on one level. If you use both Gommostugu and Låven, up to 60 people can eat here. Gommostugu is popular and should be booked well in advance.