13. – 15. AUGUST 2021
Stines tur – med
Relasjonspodden
Are you interested in how to build better relationships, and to understand why you do as you do? Do you want help and inspiration to get better? Then this weekend is for you!
Get the opportunity to clean up your mind through therapy, meditation and awareness talks. Throughout the weekend, you will have many opportunities to move your own boundaries, feel unfamiliar feelings and create good relationships, both to others, but first and foremost yourself.
There are 50 tickets on this weekend. We will work together both in the whole group, and in smaller groups along the way. If you listen to Relationspodden, you may have a certain sense of what you have in store.
Friday
14.00 Arrival and check-in
15.00 Welcome and "Get to know each other"
17.00 Therapy
19.00 Dinner
20.00 Group assignment
Saturday
08.30 Breakfast
09.30 Tasks and conversations in groups
13.00 Lunch
14:00 Group Therapy
17.00 Joint summary
19.00 Dinner
20.00 Yin yoga / meditation
Sunday
07.30 Meditation
08.30 Breakfast
09.30 Therapy in plenary and assignments in groups
13.00 Lunch and check-out
14.00 Summary and good bye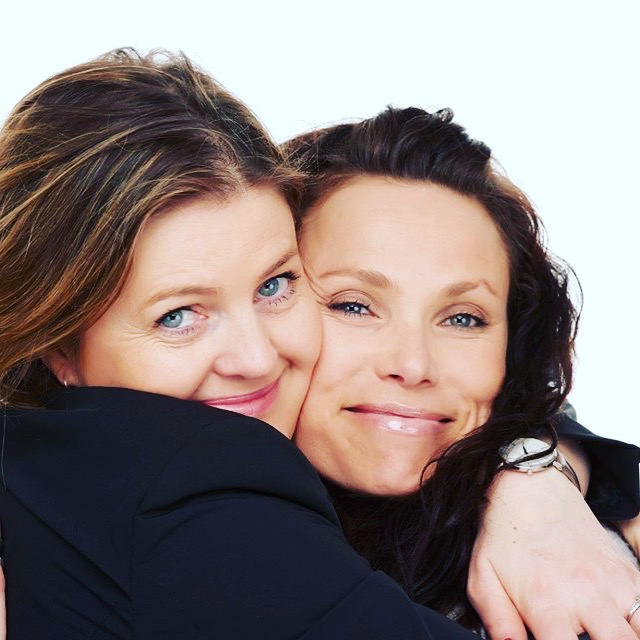 Dora Thorhallsdottir and Kjersti Idem have been successful with the podcast "Relasjonspodden" where they offer a lot from their own lives and answer questions from listeners with tips on how you can get better with yourself and others.
Dora Thorhallsdottir works as an EQ therapist, lecturer and stand-up comedian. She is a trained family therapist from the Kempler Institute in Denmark, and is a general teacher and journalist, with a master's degree in communication.
Kjersti Idem has many years behind her in the media, including as a presenter in TVNorge, P4 and Radio 1. In addition to Relasjonspodden, she works as a therapist and yoga teacher.
Prices
NOK 5,300 per person in a double room.
SUPPLEMENTS for single rooms; 300, – pr. day and night
Do you want arrive on Thursday, August 12?
 kr. 1090, – per person. Included in the price is dinner on Thursday and breakfast on Friday.
SUPPLEMENT for single rooms: NOK 300, – pr. day and night.
Registration deadline: Monday, August 2, 2021 at 00.00

Includes
● Two nights in a shared room. Single rooms can be purchased for a supplement of NOK 300 per night.
● Day 1: Dinner.
●  Day 2: Breakfast, lunch and dinner.
●  Day 3: Breakfast and lunch.
●  Tea, infusion and snacks ila. workshop.
●  Lectures
●  Therapy
●  Yoga / Meditation
Cancellation policy
●  If you cancel before 31.03.21, you will be refunded the deposit minus the administrative fee of 250, – pr. person.
●  If canceled after 01.06.21, you will not be refunded the deposit.
●  If canceled after 01.07.21, you will be invoiced for the weekend in full, MINUS the deposit that has already been paid.